Stamford Cosmopolitan, Double Bay receives a commendation award for residential development from the UDIA
2010 UDIA NSW Awards for Excellence; 20 August 2010

Stamford Cosmopolitan build by Parkview Constructions for Gloxinia Investments Ltd receives a commendation award for Residential Development at the 2010 UDIA NSW Awards for Excellence Awards Gala dinner.
Stamford Cosmopolitan is an architectural landmark in the heart of Double Bay. Incorporating 28 opulent two and three bedroom apartments, four luxurious three bedroom penthouses and two levels of carparking above the shopping centre. Stamford Cosmopolitan brings independent luxury living to Double Bay. The elegant low-rise building follows the serpentine curve of Knox Street with the retail and dining areas maintain the splendour of Double Bay.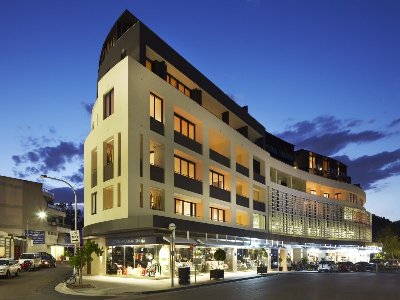 Every apartment has been uniquely designed with individual floorplans, so no two are the same. Their voluminous space and indulgent proportions are among their most remarkable attributes. Stamford Cosmopolitan sets a benchmark in luxurious design offering only top quality fittings and fixtures with Caesar Stone bench tops, European appliances and lavish amenities. The floor to ceiling marble of each bathroom creates a setting of exceptional beauty and class.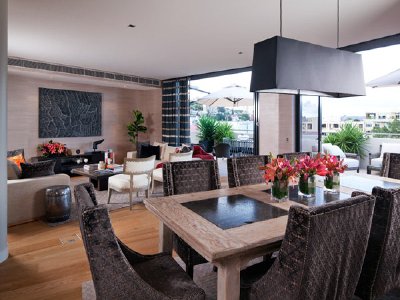 While the project presented varied challenges, the major hurdle included the demolition of the existing hotel which was located above the retail area, which needed to remain open not only during the demolition phase, but also throughout the entire construction process, whilst ensuring minimal disruption to the existing tenants and customers.
The other major component was the incorporation of three new lift cores through the existing structure, this aided in the strengthening of the overall building as well as providing access to the new development, whilst during this process also ensuring minimal impact was caused on the retail area.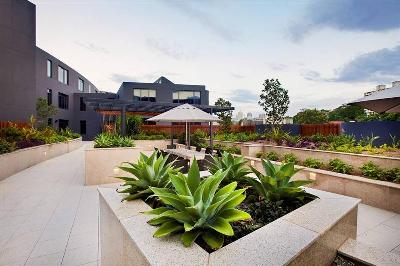 Judges Comments:
Set in the heart of Double Bay, this development transforms a former hotel built in the 1960s into 28 luxury apartments, ranging from one to three bedrooms. It involved the demolition of the upper hotel floors and the refurbishment of the ground level retail areas and creation of a new pedestrian arcade, additional public parking and community uses.

The architectural treatment of the fašade to the parking levels integrates with the treatment of the residential and retail components and makes a valuable contribution to the streetscape of the Double Bay shopping precinct.