Buyers settle on beachside luxury at Kirra Surf
30th June 2009, Gold Coast Bulletin

THE Gold Coast's southern beaches continue to lure luxury apartment buyers, with $3.245 million worth of property settling at one of the area's premier developments, Kirra Surf, in the past month.
Buyers from across Australia have snapped up apartments during the latest sales run at the $95 million project, situated at Kirra Beach, bringing total sales to date to more than $70 million.
The settlements bring Kirra Surf's sales tally to 77 of 91 units.
The sales come just weeks before Colliers International will auction the project's luxury 11th floor penthouse.
The 254sq m penthouse features unobstructed 270-degree ocean views, three bedrooms, three side-by-side car parks and a rooftop spa and barbecue. It will go under the hammer on site on Wednesday .
Colliers International project marketing director Mark Worth said that, during the latest sales run at Kirra Surf, a $1.7 million three-bedroom-plus-study apartment, $780,000 two-bedroom apartment and $765,000 two-bedroom apartment had sold.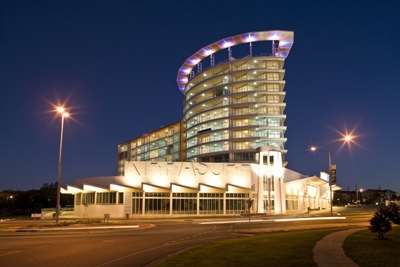 "Interestingly, the sales were to buyers from right around Australia, including Mount Tom Price in Western Australia, Bellevue Hill in NSW and Geelong in Victoria," he said.
"Since the beginning of the year, this has been the trend for luxury apartments. "Interstate buyers are seeing the value offered by Gold Coast property, particularly apartments with beach or water views.
"The latest buyers have purchased in Kirra Surf as a lifestyle investment and intend to use it as a holiday home, which is indicative of the types of purchasers that have been attracted to the project.
"We are seeing the majority of interest from owner-occupiers or those who plan on living in, or holidaying, in the apartment for part of the year."
Mr Worth said buyers recognised the opportunity to secure apartments in beachfront buildings such as Kirra Surf were dwindling.
"There are few sites remaining and no new developments being launched at the moment, so buyers are seeing the value in purchasing now in prime locations such as this," he said.
Kirra Surf apartments developed by Macquarie Group and Parkview Constructions are priced from $655,000.