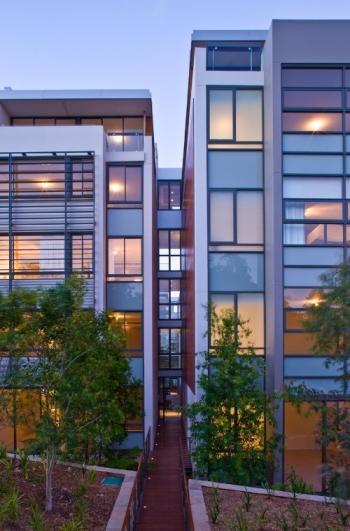 Designed by Suters Architects from a concept by Alexander Tzannes and developed by Frasers Property, Lorne Killara is anything but ordinary. The perfect fusion of natural bush and intelligent modernity, these beautiful new residences on Lorne Avenue, Killara, are apartments in name only.
Many of the 40 homes in this development have no common walls and most share a foyer with only one other residence, ensuring homes that maximise privacy and natural light. Features include elevated timber boardwalks, abundant native planting, a comprehensive rainwater retention and re-use system and a lush central garden.
Between the Train Station and the Highway yet a world away from both, Lorne combines the tranquility of North Shire living with easy access to schools, the city and Chatswood.
Click here to visit www.lornekillara.com.au
For more information on this project, please fill out the registration form below.